Visions of Daily Life:
Drawings by Walt Wirfs
July 14 – August 25, 2017

Walt Wirfs, LEONA AND FRIENDS, graphite
Reception: Friday, July 21, 5:00-8:00 pm
 Jacksonville artist Walt Wirfs captures the everyday joy of friends, family and strangers with their canine companions in detailed graphite drawings.
DOCUMENTARY SCREENING THIS SATURDAY
As part of the Rogue Gallery's Impressionism exhibit we are screening documentaries about important Impressionistic painters. The last movie in the series will be screened this Saturday at 2:00 pm. The movie lasts approximately one hour.
 – July 15, 2017, 2PM: Henri de Toulouse-Lautrec
NOW OPEN
IN THE MAIN GALLERY
Scenes from the Unconscious
Micah Ofstedahl & Leona Keene Sewitsky
June 23–August 4, 2017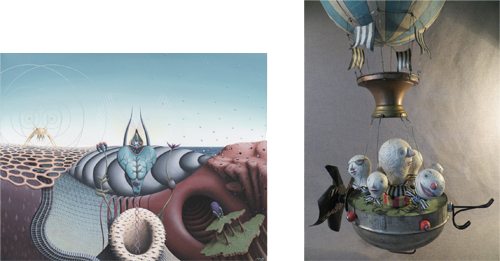 Left: Micah Ofstedahl, STRANGE PARADISE 1920, acrylic
Right: Leona Keene Sewitsky, SHIP OF FOOLS, sculpture
Reception: Friday, July 21, 5:00-8:00 pm
Ashland artist Micah Ofstedahl combines the conscious observations of science with the
subconscious imagination of the mind in his surrealistic acrylic paintings. Jacksonville artist Leona Keene Sewitsky explores the unconscious mind in playful, dreamlike, and mysterious sculptures created from recycled objects and paper mache.
Sponsored by: 
The Rogue Gallery Board of Directors
MORE ART CAMPS IN THE ROGUE STUDIO

FOR YOUR YOUNG ARTIST TO ENJOY THIS SUMMER!
Castles, Creatures and More! Painting Camp with Pravina McClure
For ages 7-11 – July 18-21, 9 am-12 noon
Crazy Sculptures Camp with Samar Dawisha
For ages 7-11  – July 18-21, 1 pm-4 pm
Wild About Printing Camp with Samar Dawisha
For ages 7-11 – July 25-28, 9 am-12 noon
Realistic Drawing Camp with Craig Honeycutt
For ages 13-17 – July 25-28, 1 pm-4 pm
Clay Discovery Camp with Shari Craddock
For ages 7-11 – August 1-4, 9 am-12 noon
Superheroes and Villains Drawing Camp with Craig Honeycutt
For ages 7-11 – August 8-11, 9 am-12 noon
Partial scholarships are available, for more information and to register
contact Anna May at 
[email protected]
or (541) 772-8118 x301
ADULT CLASSES
Life Drawing Sessions
 are back! Register now or stop by the Rogue Studio on Tuesday, July 18
th
 at 6pm to sign up and draw in our newly remodeled studio.
Register Here >>
Go Abstract! with George Shively is coming up next weekend, July 22nd & 23rd. Get creative and explore some rule-breaking procedures that will free up your imagination to go abstract! All materials are included.
See more adult workshops and classes 
here>>
ANNOUNCEMENTS FROM OTHER ORGANIZATIONS
Collaborative Theatre Project at 555 Medford Center 
is a new theater.
About CTP
They would like to display art from local artists. Contact Candace Turtle at
turtle.candace@gmail.com
if you are interested.
Follow Rogue Gallery & Art Center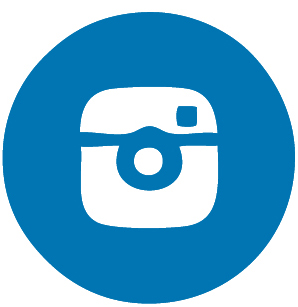 Facebook
Twitter
Pinterest
Instagram
Website