ROGUE STUDIO CLASSES
YOUTH CAMPS
Clay Discovery Camp
with Shari Craddock
For ages 7-11, Tuesday-Friday, August 1-4 from 9am-12pm
Students will enjoy getting their hands in clay while creating unique cups, vessels, and fantastic sculptures. They will learn several hand building methods and get experience on the potter's wheel. All pieces will be fired and picked-up after camp.
Register Here >>
Superheroes and Villains Drawing Camp with Craig Honeycutt
For ages 7-11, Tuesday-Friday, August 8-11 from 9am-12pm
Aspiring comic book artists will create powerful superheroes and villains. They will use their own imagination to invent original characters and learn design tricks for faces, figures, and costumes.
Partial scholarships are available, for more information and to register contact Anna May at 
[email protected]
or (541) 772-8118 x301
FOR ADULTS
Life Drawing Sessions are back! Register now or stop by the Rogue Studio on Tuesday, August 1st at 6pm to sign up and draw in our newly remodeled studio.
Fix and Finish with Silvia Trujillo
All painting media and skill levels welcome, Saturday and Sunday, August 19-20,10am-2pm
"Fix and/or Finish" a painting by figuring out what will benefit those pieces that are not quite working, or start a new project! The instructor will help with composition, color, and techniques to guide viewers' eyes through your painting. Silvia has a wide range of experience with different styles and media, and will help you in mastering yours.
Register Here >>
See more adult workshops and classes 
here>>
IN MEMORY – Harriett Rex Smith
Long-time member and local artist Harriett Rex Smith died last week. Harriett was a painter and a life-long advocate for the arts. Read John Darling's piece about Harriett's inspiring life and work from the Ashland Tidings
HERE>>
ANNOUNCEMENTS FROM OTHER ORGANIZATIONS
One week left to apply for the Betty Bowen Award! This award was established to honor Betty Bowen (1918-1977) who was an enthusiastic supporter of Northwest contemporary art. This is a juried award and the winner receives an unrestricted prize of $15,000 to further their career. A selection of works by the winner will be exhibited at the Seattle Art Museum. All visual artists working in any media in Washington, Oregon, and Idaho are encouraged to apply. More information is available at visitsam.org/betty-bowen. Applications are accepted online at www.callforentry.org. Deadline: Tuesday, August 1, 2017 at 11PM.
Follow Rogue Gallery & Art Center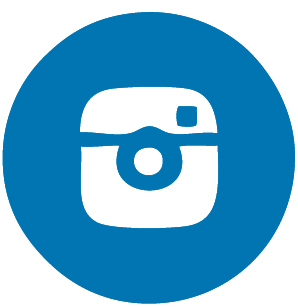 Facebook
Twitter
Pinterest
Instagram
Website