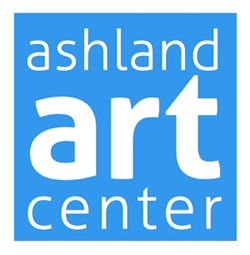 CLASSES, EVENTS & NEWS
---
Please welcome Jennifer Alexander to AAC!
---
NEW

~ Get your Art On with Jennifer Alexander
Saturday, April 18th
10:30 am to 12 noon
$10 drop in. Scholarships available. All Ages
---
 Art Camp With Denise Kester
Four consecutive Wednesdays starting April 22
1 to 4 pm
$325 + $25 materials
More info
 Register with instructor
---
Botanical Printing and Dyeing with Jo Ann Manzone
Saturday, April 25
10 to 3 pm
$45 + $20 Materials
---
Pottery on the Wheel with Stephanie Friedman
4 consecutive Thursdays in May starting May 5
10:30 AM  to 12:30 PM
$80 + clay and firing fee
---
Watercolor: " In deeper pursuit"  with Elaine Frenett
Fridays, April 24 – May 29
11 – 2pm
 $180
More info
 Register with instructor 541-944-2196
---
NEW

~ Etsy Workshop with Sunny Lindley
Friday, May 8
3pm to 5 pm
$25 members, $30 General
---
New week for Summer Camps at AAC with Natalie Stawsky
JUNE 22-26
JULY 27-31
AUGUST 17-21
$ 200
---
Ashland's Old-Fashioned 4th of July
We invite you to participate in submitting artwork for the design of this year's 4th of July T-Shirt.
The Ashland Chamber Board and 4th of July Committee would like to announce the 2015 theme for this year's parade –
Ashland's Old-Fashioned 4th of July "Be Active, Live Healthy!"
This theme engages and emphasizes Ashland's values of cultivating a healthy lifestyle.
Ashland has a deep history of honoring health and wellness and this theme sheds light on these community values.
Help the Ashland Chamber and entire Ashland community celebrate this theme through art.
Cash prizes will be awarded for the grand prize and runner-up. We welcome artists of all ages to participate.
Deadline: Artwork must be collected by Wednesday, April 29th at 5:00pm.
Submissions may be sent to: Ashland's 4th of July Committee – PO Box 1360, Ashland OR 97520, delivered to the Chamber office at 110 E. Main Street (M-F, 9am to 5pm) or emailed to
[email protected]
For questions concerning the contest, contact Kelsey Holderness at (541) 482-3486 ext. 104. The 4th of July committee, consisting of community volunteers, will select the winning design.
The winning design is then incorporated into the marketing and outreach for the event in addition to being the T-shirt design AND all entries will be displayed on our website with the artist's name.
Prizes: Grand Prize – $250 CASH PRIZE, two T-Shirts showcasing the design and special VIP Seating for two at the bleachers in front of Zoey's to watch the 4th of July Parade 2nd Place – $100 CASH PRIZE
All submissions will be featured on www.ashlandchamber.com
---
Logo Design Contest Calling all graphic designers!
The Arts Alliance of Southern Oregon needs a new logo that will be featured in promotional materials and the arts marketing campaign.
The logo should be in 2-3 colors but versatile enough to run in black and white in various sizes and formats and include the text: Arts Alliance of Southern Oregon.
Graphics should be inclusive of all of the arts (not only visual arts), if applicable.
---
Contact us
Please let us know what classes do you want to see happen at the Ashland Art Center.
---
All Classes and Events held at Ashland Art Center unless otherwise specified.
Ashland Art Center, 357 E Main Street, Ashland, Oregon 97520