Detail of "Linda's Rain" by Eileen Bowie
The Rogue Valley Biennial Exhibit Begins Friday, June 28
IN THE MAIN GALLERY
ROGUE VALLEY BIENNIAL
A Juried Exhibition of
Contemporary Art
June 28 – August 2, 2019
Reception:  Friday,  July 19, 5:30-8:00 pm
This biennial exhibit features artwork from local and regional artists, juried by David Masters and Janet Higgins. These new works present innovative, insightful, and thought provoking expressions of current events, art movements, or political issues. Exhibiting artists include Virginia Andrade, Bruce Bayard, Eileen Bowie, Susan Eileen Burnes, Ann DiSalvo, Pat Enos,
Miles Frode, Tom Glassman, Frieda Golding, Jay Gordon, Kelly Gratton, Nomeca Hartwell, Garry Hood,
Doug Iverson, Paul Jorizzo, Kristen Meriwether,
Richard Newman, Kristen O'Neill, Allen Smith,
Kim Sterling, Margaret Stermer-Cox, Joi Tripp,
Cherri Van Syoc, Meri Aaron Walker, Zoë West,
Eve Margo Withrow
Miles Frode "The Pool Shark"​
CLASSES IN THE ROGUE STUDIO
Drawing 101: Learning to See with David Terry
All skill levels welcome Pencil and charcoal
Tuesday-Thursday, July 16-18, 12:00 p.m.-3:00 p.m.
Whether you are a beginner wanting a good drawing foundation or an experienced artist wanting to sharpen your skills, David Terry will teach you traditional artist techniques to help you create drawings that accurately reflect what you see.
MEMBERS $140 NON-MEMBERS $160 * Materials List
Register Here >>
See more adult classes HERE>>
UPCOMING SUMMER CAMPS
Mix it up! Art Expressions with Samar Dawisha
for ages 6-10
Tuesday-Friday, July 9-12, 9:00 a.m.-12:00 p.m.
In this exploratory class your child will be inspired to express themselves as an artist. Students will discover the endless possibilities of creating using pastels, watercolor, tempera paint, fabric, paper, and more!
MEMBERS $110 NON-MEMBERS $130, ALL MATERIALS PROVIDED
See more summer art campsHERE>>
Summer Camps Sponsor: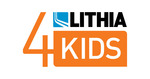 ROGUE GALLERY EMPLOYMENT OPPORTUNITIES
Rogue Gallery is hiring two staff positions.  If you enjoy art, variety, and creativity, working at the Rogue Gallery may be a good fit for you!
Follow Rogue Gallery & Art Center
Facebook
Twitter
Instagram
Website

Call the Gallery for more info: (541) 772-8118

Check out more fun activities at: www.roguegallery.org
The Rogue Gallery & Art Center is the Rogue Valley's premier non-profit community art center founded in 1960 to promote and nurture the visual arts in the Rogue Valley. The Art Center showcases emerging and established artists, presents fine crafts by area artisans, and offers a broad range of visual art classes and workshops for all ages.

Rogue Gallery & Art Center is located in downtown Medford at 40 South Bartlett Street. The hours of operation are Tuesday through Friday from 10 a.m. to 5 p.m. and Saturday from 11 a.m. to 3 p.m. We are open third Friday 5:30 pm – 8:00 pm.
Rogue Gallery & Art Center
40 S. Bartlett Street
Medford, Oregon 97501