Detail of DARK MOON IN AUTUMN 
by Alx Fox
NEW EXHIBIT! 
IN THE MAIN GALLERY
Elements: Earth, Water, Fire, Wind:
Eleanor Erskine, Alx Fox, Zelpha Hutton,
Keith Johnson, and Dan Tilden
September 29 – November 10, 2017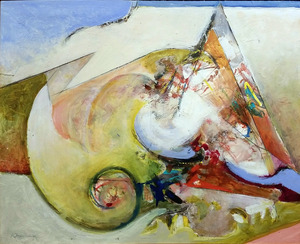 Keith Johnson, Landscape in Transformation and Balance,
Reception: Friday, October 20, 5:00-8:00 pm
Artists explore the classical idea of the elements: earth, water, fire, and wind. Described as the simplest essential parts of all things, the four elements have fascinated artists throughout history. Printmaker Eleanor Erskine, sculptor Dan Tilden, and abstract painters Alx Fox, Zelpha Hutton, and Keith Johnson creates artwork reflecting this concept of the natural world.
IN THE ROGUE STUDIO
The Fall catalog is out! Also see our Fall classes our website!
Adult Classes and Youth Classes
ADULTS
Instructor Alx Fox's paintings are currently in our main gallery exhibit!
Intuitive Abstracts with Alx Fox
Saturday, October 28, and Sunday, October 29, 10am-2pm
Acrylic – All skill levels are welcome.
Loosen up and have a painting adventure. Join award winning painter and instructor Alx Fox for an exciting workshop that will bring freshness to your art. Create a more vibrant and exciting painting as Alx teaches various blending techniques and use of materials that will add texture and interest to your art. Use outside the box tools and techniques. Learn layering and imbedding methods to create interesting effects.
Register Here >>
Rogue Studio Life Drawing Sessions, Uninstructed life drawing
Tuesdays, October 17, 24, 31, November 7, 14, 21, 6-8:30pm
Drop-in Tuesday evenings for two and a half hours of moderated uninstructed life drawing sessions in the Rogue Studio.
Register Here >>
YOUTH
Young Artists' Studio ages 7-11 with Jenny Calaba
Wednesdays, October 4, 11, 18,25, November 1,8, 3:30-5pm
In this exciting workshop young artists will get their hands in clay, explore printmaking, create colorful mosaics, and much more!
Register Here >>
Follow Rogue Gallery & Art Center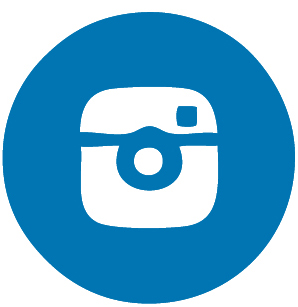 Facebook
Twitter
Pinterest
Instagram
Website
The Rogue Gallery & Art Center is the Rogue Valley's premier non-profit community art center founded in 1960 to promote and nurture the visual arts in the Rogue Valley. The Art Center showcases emerging and established artists, presents fine crafts by area artisans, and offers a broad range of visual art classes and workshops for all ages.

Rogue Gallery & Art Center is located in downtown Medford at 40 South Bartlett Street. The hours of operation are Tuesday through Friday from 10 a.m. to 5 p.m. and Saturday from 11 a.m. to 3 p.m. We are open every third Friday until 8:00pm.