Free! FOURTH FRIDAY FILMS
March 23, 2018 7:00 p.m.
 Local artists turned film-makers Bruce Bayard, Larry Lewis and Greeley Wells present the third installment of their Fourth Friday Films series. This Friday's airing will highlight filrms by Bruce Bayard. In addition there will be short films by Freeley Wells, and works by Larry Lewis. Films will be shown in the Rogue Studio. Attendance is free.

 
CELTIC CELEBRATION CONTEST WINNERS
Another Sell-Out Crowd has a fabulous time!
It was a wonderful night, abley MC'ed by volunteer Tom Hearon and graced by the songs of the Blarney Tones and a spirited Irish band, the Roaring Rogues.
From an incredibly talented group of singers, Jena Harris won the "Danny Boy" singing contest as judged by the enthusiastic audience.
The art contest was judged by Georgeanna Happel who chose Best in Show and the Honorable Mention pieces. The Celtic Celebration attendees voted by ballot for Peoples Choice. The entire exhibit is on display until this Friday, March 23rd. The winning pieces will be on view until April 6th.
Best in Show: Joan Kennedy for "The Singing Goddess" watercolor/gauche
People's Choice: Kristen Beck for "Eilean Donan Castle, Scottish Highlands" photography
Honorable Mention:
Silvia Kelly for "Ireland on my Mind" acrylic for most whimsical
Charlotte L. Wirfs for "Celtic Charm" textile
Kristen Beck for "Eilean Donan Castle, Scottish Highlands" photo
Rachel Barrett for "Luck of the Irish" watercolor
IN THE ROGUE STUDIO
For Teens
Teen Painting Workshop
 for ages 13–17 with 
Linda Dixon
April Series: Thursdays, April 5, 12, 19, 26, 4:00-6:00 pm
Local artist Linda Dixon will guide students through the process of painting, explaining the importance of color and the principles of design. All materials are provided 
register now!
For Adults
Mixed Media 3 with Linda Dixon
Saturday and Sunday, March 24 & 25,1:00–4:00pm
Construct an assemblage by adding unique found objects on your mixed media piece. Completion of Mixed Media I and/or II is not required to attend this class. Register now!
20 Most Important Lessons with Judy Morris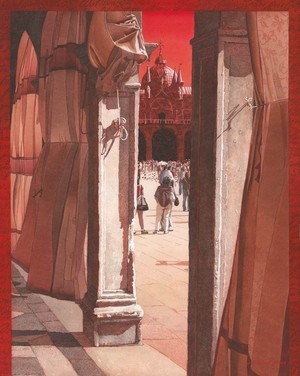 Saturday, Sunday, & Monday, April 7, 8 & 9,10:00 am–4:00 pm
Join professional art instructor Judy Morris in this inspiring painting workshop about the most important lessons in watercolor. Judy will share her techniques, knowledge, and experiences with painting from her 50 years in the art world that will inspire you to create fantastic pieces of your own. Register now!
Life Drawing Tuesdays, 6-8:30 pm, Next Session, March 27th. $10 per session.
Register or pay at time of drop in.
Follow Rogue Gallery & Art Center