Celebrating 70 Years of Abstract Expressionism
This summer the Rogue Gallery is celebrating the 70th anniversary of Abstract Expressionism with a Rogue Gallery members' exhibit in the Community Gallery, a birthday celebration reception, abstract expressionism classes, and documentary film airings.
July 8 – Aug. 4, 2016
Jackson Pollock, No. 5, 1948
The painting above is an example of the Abstract Expressionist style, however, it will not be exhibited at Rogue Gallery at this time. It is valued at $140 million. The artwork at our exhibit will be in similar in style, but with considerably smaller price tags.

Interested in participating in the exhibit?
Drop-off is June 30, July 1 or 2 during gallery hours.
See our calls to artists HERE>> and start painting now!

Exhibit and Related Activities
Exhibit in Community Gallery from July 8 – Aug. 4, 2016
Friday, July 15th, 5:00 – 8:00 pm: Artist's reception and celebration of Abstract Expressionism with a special painting activity in the garden
Saturday, July 9th,  12:00 – 2:00 pm:  Family Art Day – expressionist painting in the art studio
July 16 and 17, abstract workshop taught by  Alx Fox Class Information here>>
Documentary screenings each Wednesday at 2:00 pm from July 13 through August 3, 2016. Films include Robert Motherwell & the New York School: Storming the Citadel, Joan Mitchell: Portrait of An Abstract Painter, and Painters Painting

ROGUE STUDIO REMODEL FUNDED!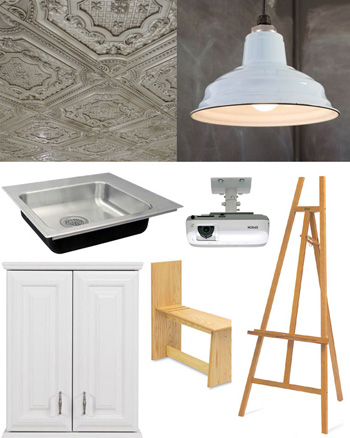 We started with the generosity of an anonymous donor who gifted us a $10,000 matching fund donation. Over 70 individual donors responded to that challenge. With this strong backing we were in a good position to receive grants. We are please to announce we have received a grant from the Ford Family Foundation, and a grant from the Fred W. Fields Fund and the Olsrud Family Fund of the Oregon Community Foundation. We now have the funding to remodel Rogue Studio.
Construction will start in July. Camps and classes will continue to run during the construction.
Many thanks to the donors and foundations who helped fund our studio remodel!
SUPPORT ROGUE GALLERY WHILE YOU SHOP
Shop at Fred Meyer's?
Then make sure to support the Rogue Gallery! All you have to do is link your Fred Meyer's Rewards Card at
www.fredmeyer.com/communityrewards
and select Non Profit Organization 88154 (Rogue Gallery & Art Center) as your organization. Then each time you use your Fred Meyer's Reward Card you will be helping us earn a donation from Fred Meyer, at no extra charge to you!
Shop Amazon? Support the Rogue Gallery while you shop on-line at Amazon. Simply shop through smile.amazon.com and  select Rogue Valley Art Association (DBA Rogue Gallery & Art Center) as your organization. Amazon will donate 0.5% of your eligible Amazon purchase to us, at no extra charge to you! Find out more here: http://smile.amazon.com/