Hello you wonderful friends and artists! Sending you love and light from the Pacific Northwest! It is a wintery day here at River Garden Studio! The sun is shining between snowfalls. I have been enjoying time in my studio, but I'm also making some exciting plans for next year that I want to tell you all about!
I can hardly believe I get to teach…a Mixed Media Workshop in Scotland!
I am so excited to teach twice in Europe next year, in the hilltops of Italy September 16-23, 2023, then in the Highlands of Scotland September 28-October 6, 2023!
Mixed Media Magic, my mixed media workshop in Scotland, is a Wandering Craft Retreat, artfully curated so we get the most enjoyable experience as artists, from private tours to mixed media classes to Scottish Hospitality, with time to soak in all of the beauty around us factored in, too.
We will visit Edinburgh, the Highlands, and the Isle of Skye, while we stay in an 1880's-era lodge perched on the edge of a remote Scottish loch and enjoy delicious, seasonal meals.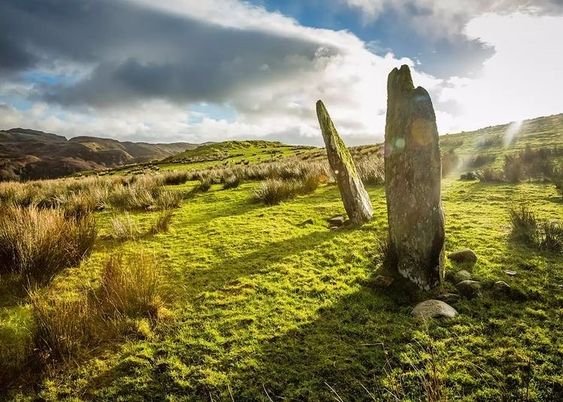 To where are you drawn?
I have realized I am drawn to small villages and countrysides. I love experiencing local customs, food, and the people in a new place. I recently discovered much of my ancestry is Scottish, so that is a special tie for me on this adventure. My workshops in Europe are spaced enough that I have time to travel, rest and explore between them. Both venues are absolutely enchanting and have charmed me into having adventures with them! It would be so special if you would join me at either magical location!
Won't you join me?!
I would love to share these magical adventures with you in Scotland and Italy next year!
Which of these places beckon to you for the new year?
Storytelling with Collage: An Art Journey, September 16-23, 2023, in Montelparo Italy!
Mixed Media Magic in Scotland September 28-October 6!